Breaking barriers abroad by reaching the hurting and lost. To become effectively and personally involved in educating and empowering in the spirit of excellence.
IT IS EASY TO LEARN WHEN YOU HAVE SUPPORT FROM GOD'S CHOSEN DISCIPLES
We will be the Hands and Feet of Jesus and share our blessings from God through giving to those in need.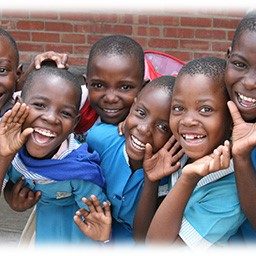 Provide students with 50 bookbags and school supplies.
Provide 100 flip flops, tee shirts and socks.
Bibles printed in Spanish.
Provide Dental kits and First-Aid kits for families.
Summer block party and evangelism.
Children for Christ School and Emmanuel Baptist Church
Filled seven barrels of new clothes, shoes, school supplies, and hygiene items for distribution.
Restored windows in the school.
Installed a security window and door for the Pastor's office.
Provided personal protection equipment.*
Distributed Bibles.*
*Items distributed to another supported house of worship
Dominican Republic 
There are 10.3 million people living in the Dominican Republic. The adult literacy rate has increased from 82% to 93% in 2016. Free elementary education which is compulsory, is provided to each child. However, secondary education is free but not mandatory; which could lead to limited opportunities and economic inequality
One in three Dominicans live in poverty. The average daily household income is 150 pesos which is equivalent to $3.60 US dollars.
One fifth (1/5) of all Dominicans live in shacks and a vast majority lack access to running water and electricity. Interestingly, the majority of Dominicans claim to be Christians with 48% Catholic, 30% Protestant, and 21% undecided.
It is stated that Dominicans are of African descent from Congo, Cameroon, Angola and many parts of Africa with 73% of Dominicans being multiracial with European colonization.
Recent research has found that 16% of Dominicans have Taino ancestry, a tribe whose ancestors inhabited other Caribbean islands such as Puerto Rico and  Cuba.
The Word of God must be taught to our youth globally; for they are the next leaders of tomorrow and of the world.
It is so difficult for the young to learn when there are no books, no Bibles, no schools, and no teachers with enough food, shoes, and hope.
If you would like to support our efforts to help those in need who live in Puerto Plata, Dominican Republic,
under the "Donations" tab choose "Groundbreakers Mission".
We have so much more we would like to do and appreciate your support!